Happy Friday, Misfiteers! Normally I get a little freaked out by the start of a new year, but this one holds so much exciting promise for YA that I can't even be bothered. In case you're not already aware, the Misfits ourselves have six YAs coming out in 2015, which is afreakingmazing, and obviously you should read all of them. But here are five other 2015 YAs I've already read and loved that should jump onto your TBR ASAP, listed in order of pub date.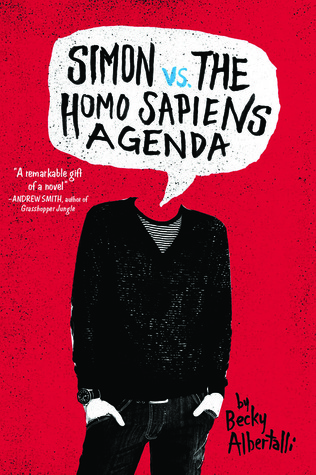 Sixteen-year-old and not-so-openly gay Simon Spier prefers to save his drama for the school musical. But when an email falls into the wrong hands, his secret is at risk of being thrust into the spotlight. Now Simon is actually being blackmailed: if he doesn't play wingman for class clown Martin, his sexual identity will become everyone's business. Worse, the privacy of Blue, the pen name of the boy he's been emailing, will be compromised.

With some messy dynamics emerging in his once tight-knit group of friends, and his email correspondence with Blue growing more flirtatious every day, Simon's junior year has suddenly gotten all kinds of complicated. Now, change-averse Simon has to find a way to step out of his comfort zone before he's pushed out—without alienating his friends, compromising himself, or fumbling a shot at happiness with the most confusing, adorable guy he's never met.
Guys, this is pretty much the most happy-making book you will ever read. On top of being a fantastic love story, it's also sweet, hilarious, and has a great message about challenging the concept of a "default," which, frankly, could not be more current or on point.
Play On by Michelle Smith (Apr. 14)
In the small town of Lewis Creek, baseball is everything. Especially for all-star pitcher Austin Braxton, who has a one-way ticket out of town with his scholarship to a top university. All that stands between him and a new start is one final season. But when Austin starts flunking Chemistry, his picture-perfect future is in jeopardy. A failing grade means zero playing time, and zero playing time means no scholarship.

Enter Marisa Marlowe, the new girl in town who gets a job at his momma's flower shop. Not only is Marisa some home-schooled super-genius; she's also a baseball fanatic and more than willing to help Austin study. As the two grow closer, there's something about Marisa that makes Austin want more than just baseball and out of Lewis Creek -- he wants a future with her. But Marisa has a past that still haunts her, one that she ran all the way to South Carolina to escape.

As Austin starts to peel back the layers of Marisa's pain, it forces him to look beyond the façade of himself and everyone he thought he knew in his town. What he sees instead is that in a small town like Lewis Creek, maybe baseball isn't everything—maybe it is just the thing that ties them all together.
It is a really, really tricky thing to combine a light, fun sports romance with a topic as dark as severe depression, but that's why I think Play On goes beyond good and into the territory of "necessary." Because frankly, that's how it is - things can be light and fun and then bam, depression can hit without reason and without warning, and that's so wonderfully depicted here in a way I really haven't seen done before.
Day 1: Julia Donnelly eggs my house my first night back in Star Lake, and that's how I know everyone still remembers everything—how I destroyed my relationship with Patrick the night everything happened with his brother, Gabe. How I wrecked their whole family. Now I'm serving out my summer like a jail sentence: Just ninety-nine days till I can leave for college, and be done.

Day 4: A nasty note on my windshield makes it clear Julia isn't finished. I'm expecting a fight when someone taps me on the shoulder, but it's just Gabe, home from college and actually happy to see me. "For what it's worth, Molly Barlow," he says, "I'm really glad you're back."

Day 12: Gabe got me to come to this party, and I'm actually having fun. I think he's about to kiss me—and that's when I see Patrick. My Patrick, who's supposed to be clear across the country. My Patrick, who's never going to forgive me.
I already reviewed this one on Goodreads at some length, so you can just check that out instead of me babbling again about how much I love this book, and Cotugno's work in general.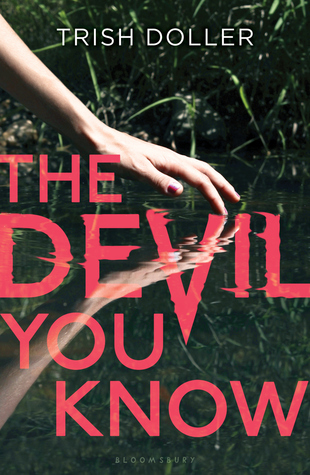 Eighteen-year-old Arcadia wants adventure. Living in a tiny Florida town with her dad and four-year-old brother, Cadie spends most of her time working, going to school, and taking care of her family. So when she meets two handsome cousins at a campfire party, she finally has a chance for fun. They invite her and friend to join them on a road trip, and it's just the risk she's been craving-the opportunity to escape. But what starts out as a fun, sexy journey quickly becomes dangerous when she discovers that one of them is not at all who he claims to be. One of them has deadly intentions.

A road trip fling turns terrifying in this contemporary story that will keep readers on the edge of their seats.
I love psychological thrillers, and I love the strong, always-learning, always-growing, sex-positive characters Trish Doller creates, so this book was absolutely everything I wanted it to be, including a total pageturner.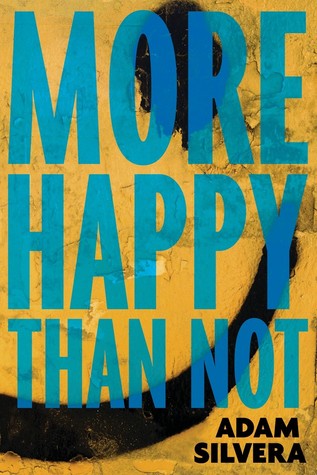 Happiness shouldn't be this hard…

The Leteo Institute's revolutionary memory-relief procedure seems too good to be true to Aaron Soto -- miracle cure-alls don't tend to pop up in the Bronx projects. But Aaron can't forget how he's grown up poor or how his friends aren't always there for him. Like after his father committed suicide in their one bedroom apartment. Aaron has the support of his patient girlfriend, if not necessarily his distant brother and overworked mother, but it's not enough.

Then Thomas shows up. He has a sweet movie-watching setup on his roof, and he doesn't mind Aaron's obsession with a popular fantasy series. There are nicknames, inside jokes. Most importantly, Thomas doesn't mind talking about Aaron's past. But Aaron's newfound happiness isn't welcome on his block. Since he's can't stay away from Thomas or suddenly stop being gay, Aaron must turn to Leteo to straighten himself out, even if it means forgetting who he is.

Adam Silvera's extraordinary debut novel offers a unique confrontation of race, class and sexuality during one charged near-future summer in the Bronx.
So, I just read this book, and it's pretty much my newest obsession. For one thing, that last paragraph of the blurb is spot on - it's an extremely unique confrontation of all of those things, and in particular, I feel like "class" gets pretty shafted on the diversity spectrum. This book does an excellent job with that, and that alone would make it a must-read for me. But in truth, it handles all those things really well, and the book is a great read, so if it isn't on your TBR already, make sure it is now!
Have you read any of these? What's on your 2015 TBR?