Who's up for some book recs?? Because I sure am! July 2014 is a great one for YA, and here are four reasons why: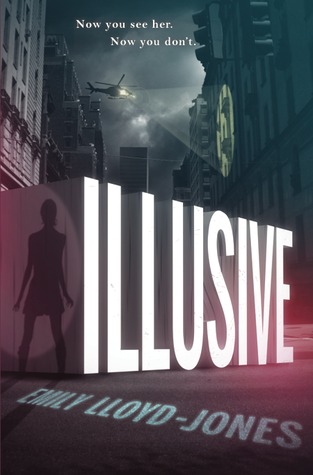 The X-Men meets Ocean's Eleven in this edge-of-your-seat sci-fi adventure about a band of "super" criminals.

When the MK virus swept across the planet, a vaccine was created to stop the epidemic, but it came with some unexpected side effects. A small percentage of the population developed superhero-like powers. Seventeen-year-old Ciere Giba has the handy ability to change her appearance at will. She's what's known as an illusionist...She's also a thief.

After a robbery goes awry, Ciere must team up with a group of fellow super-powered criminals on another job that most would consider too reckless. The formula for the vaccine that gave them their abilities was supposedly destroyed years ago. But what if it wasn't?

The lines between good and bad, us and them, and freedom and entrapment are blurred as Ciere and the rest of her crew become embroiled in a deadly race against the government that could cost them their lives.
Why so awesome? The pacing. The banter. The total justice done to the comp titles. The proof that YA doesn't need to have a romance to have amazing chemistry between characters. Basically...everything.
*
Here's what Margo McKenna knows about genies:

She's seen Aladdin more times than she can count; she's made three wishes on a magic ring ; she's even fallen head over heels in love with Oliver, the cute genie whose life she saved by fighting off his archenemy. But none of this prepared her for the shock of becoming a genie herself.

At a time when she's trying to figure out who she wants to be, Margo is forced to become whomever her master wants. Everything she's taken for granted—graduating from high school, going to college, performing in the school musical, even being a girl—is called into question. But she's also coming into a power she never imagined she'd have.

How will Margo reconcile who she is with what she's becoming? And where will she and Oliver stand when she's done?
Why so awesome? The Art of Wishing was one of my favorite YAs of 2013, and I dare say this follow-up might even surpass it. In an adorable paranormal romance duology, Ribar somehow manages to squeeze in thoughtful, fascinating examinations of gender fluidity and consent in a way that completely blew my mind.
*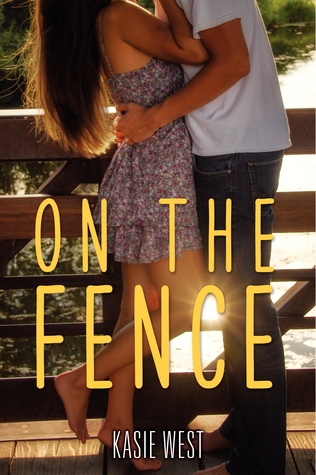 She's a tomboy. He's the boy next door…
Charlie Reynolds can outrun, outscore, and outwit every boy she knows. But when it comes to being a girl, Charlie doesn't know the first thing about anything. So when she starts working at a chichi boutique to pay off a speeding ticket, she finds herself in a strange new world. To cope with the stress of her new reality, Charlie takes to spending nights chatting with her neighbor Braden through the fence between their yards. As she grows to depend on their nightly Fence Chats, she realizes she's got a bigger problem than speeding tickets-she's falling for Braden. She knows what it means to go for the win, but if spilling her secret means losing him for good, the stakes just got too high.
Fun, original, and endearing, On the Fence is a romantic comedy about finding yourself and finding love where you least expect.
Why so awesome? Kasie West is one of the masters of adorable light, banter-y YA, and this one is every bit as charming as its predecessor, with even cuter family dynamics.
*
Najwa is a jinni, training to be a spy in the war against the humans. Zayele is a human on her way to marry a prince of Baghdad—which she'll do anything to avoid. So she captures Najwa and makes a wish. With a rush of smoke and fire, they fall apart and re-form—as each other. A jinni and a human, trading lives. Both girls must play their parts among enemies who would kill them if the deception were ever discovered—enemies including the young men Najwa and Zayele are just discovering they might love.
Why so awesome? You mean besides the fact that it's a super rare Middle-Eastern Fantasy, full of gorgeous setting and diverse characters? Oh, wait, I just answered my own question, didn't I.