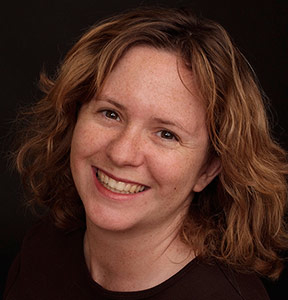 Hey, Misfiteers, and happy Friday! We've got a special guest today: literary agent extraordinaire
Sara Megibow
of
The Nelson Agency
. You may recognize that name from, well, a whole lot of sales, actually! Sara's extensive client list includes not only mistresses of romance Roni Loren and Tiffany Reisz, and NA maven Christina Lee, but a bunch of incredible YA authors, like Sarah Skilton and Miranda Kenneally.
Today, though, we're talking about what she's looking for in future client projects, and one thing in particular she'd really like to bring on board:
What's at the top of your wishlist these days, especially for YA?
Great question and thanks for inviting me here! Rolling in to the new year and young adult literature is still hot, hot, hot! I'm actively acquiring new clients and I read all the slush pile queries myself, so bring on the submissions! What am I looking for? Authentic, unique, masterfully crafted stories - set anywhere, anytime and about anything. I don't acquire based on concept but rather on quality of writing and unique-ness of story. That being said...
I'd love a straight up science fiction adventure for young adults - think Star Trek for the new generation.
Second, I would like a truly funny contemporary young adult or middle grade novel. We see serious and heartbreaking and terrifying on a regular basis and that's great. But, I'd also like something funny - romantic comedy or slapstick comedy or anything that makes the reader laugh out loud.
Finally, I'd love a stand alone epic fantasy for young adults or adults. It can have elves, magic, unicorns, dragons - anything at all that's epic and one book only (not a sequel and not a trilogy).
I love that you've made a point of stating that you're "LGBTQ friendly" when it comes to submissions. Which categories and genres do you think suffer the most from lack of LGBTQ representation, and why do you think that is?
This is a great question and a topic that's near and dear to my heart. We have amazing queer authors and amazing queer books, so my interest in seeing more from these voices has nothing to do with a lack of quality already on the shelves. Malinda Lo's
ASH
, Michael Underwood's
GEEKOMANCY
, Tess Sharpe's upcoming
FAR FROM YOU
, and Jane Kindred's upcoming
PRINCE OF TRICKS
- these are all incredible, inspiring, brilliant novels that I recommend highly. We don't lack for quality, but I do feel (personally) that we lack for quantity.
Two months ago, my husband attended a Gay Pride corporate training event. The topic was "how to make our corporations more inclusive." He came home with this wonderful piece of advice - companies should actively post "LGBTQ friendly" to advertise acceptance more prominently. So, I updated my website, publishers marketplace page, business card and twitter feed to read "LGBTQ friendly." It should now be very evident that I'm a friendly place. No author will receive a rejection on their query letter or sample pages due to queer content. I may not offer rep to all LGBTQ submissions, but I am actively open and searching for them.
What's the next step in my vision? I'd love to see more LGBTQ books and authors for sale in the commercial market. Perhaps LGBTQ authors haven't written their books yet or perhaps the books are written and not yet polished enough or perhaps they are being submitted to other agents and I just haven't seen them yet - there are lots of reasons why we might not have enough diversity. A harder truth to swallow is that publishing is part of the entertainment industry and readers vote with their dollars. As more gay books sell, the market for our voices will get bigger. If you want to see more LGBTQ lit on the shelves, then please go buy LGBTQ lit, read it and talk about it. If you want to write LGBTQ lit and are afraid the market isn't big enough, then work hard on your craft, look for agents excited about what you write (like me) and again - go buy more LGBTQ books and talk about them loudly.
As a brief aside, I am looking for more multicultural, multiethnic and multi-religious books too. You might call me a Diversity Pride Agent in addition to a Gay Pride Agent.
I'd love to see more submissions for LGBTQ literature in all the genres I represent - young adult, middle grade, new adult, romance, science fiction and fantasy.
Definitely something we here at YA Misfits can get behind! For more information on Sara's clients, sales, and upcoming appearance, make sure you check out her page on Publisher's Marketplace.